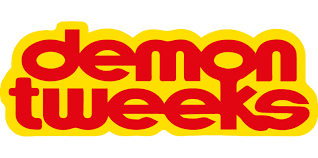 We are pleased to announce we have secured our first sponsorship. Today, 10th August 2022, Demon Tweeks confirmed we have been accepted for the 2022 Sponsorship Scheme.
With over 50 years experience, Demon Tweeks are synonymous with UK motorsport. Stocking a large range of products for many disciplines of motorsport, Demon Tweeks are able to help you realise your motorsport ambitions.
On behalf of Riley and all of us who support him on and off the track, thank you very much for this support.