After enjoying the Red Lodge Club 2000 rounds in 2022, we took part in the first round for 2023. This for us was very much a development event, getting a chance to practice rolling starts, and getting more seat time in the Mini Max. It would be a small grid with just 4 Mini Max entries which reduces the chances of first corner incidents.
It would be a tough day with very tricky damp, drizzly conditions. Issues with the timing throughout the day meant some laps were missed however the staff managed to keep track of who was where meaning no lost positions.
Warm Up
With just three laps to get an idea on what setup to use. The warm up went well, ending up quickest in class with a time of 56.291, although the pack came in a lap early.
Qualifying
We didn't change too much before qualifying, as things felt good in the warm up. A fairly uneventful qualifying session saw Riley set his fastest time of 55.098 on lap 5. This would be good enough for second in the Mini Max class.
Heat 1
Heat 1 would see the first rolling start. Once this out of the way, Riley held on to second in class with a consistent 2 tenths gap until lap 5 when the tyres started giving up. After losing one position, he finished 4th overall, 3rd in class with a fastest time of 54.285. A drop down penalty post-race in front saw him promoted to 3rd overall.
Heat 2
Heat 2 saw a great start from Riley, in which he ended up leading the entire field in to the first two corners. This might have been short lived but in the lead he was! Again, he managed to hold on to 3rd overall with a half second gap until lap 7 when the tyres went off again and he was overtaken. He managed to finish 4th overall, 3rd in class once again. The timing issues mentioned earlier shows he was a lap or two down but this wasn't the case. With a fastest time of 52.848 we saw some improvement but the tyres were struggling.
Heat 3
Heat 3 started a little frustrating with it being less of a grid and more of a train. The heat was fairly uneventful after this, with Riley coming home 4th overall, 3rd in class with a best time of 50.789.
Finals
The finals weren't a great run. By this point, the tyres had completely given up for the day, and the transponder failed to pick up multiple laps. However, similar to heat 3 it was finish where he started, 3rd in class, 4th overall. With the timing issues, we can only go off the Alfano which gave a best time of 54.92
All in all, the day wasn't a bad day. For a first race in the new class the driving was good. We felt we learned a lot through the day. The highlight will definitely be leading the first two corners after a blistering start.
Full results are available on Alpha Timing.
As always, a huge thank you to our sponsors who make this happen. If you're interested in a partnership or sponsorship, please visit our Partnerships page.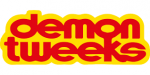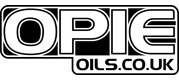 Media
The following media was from Sprocket Photography.